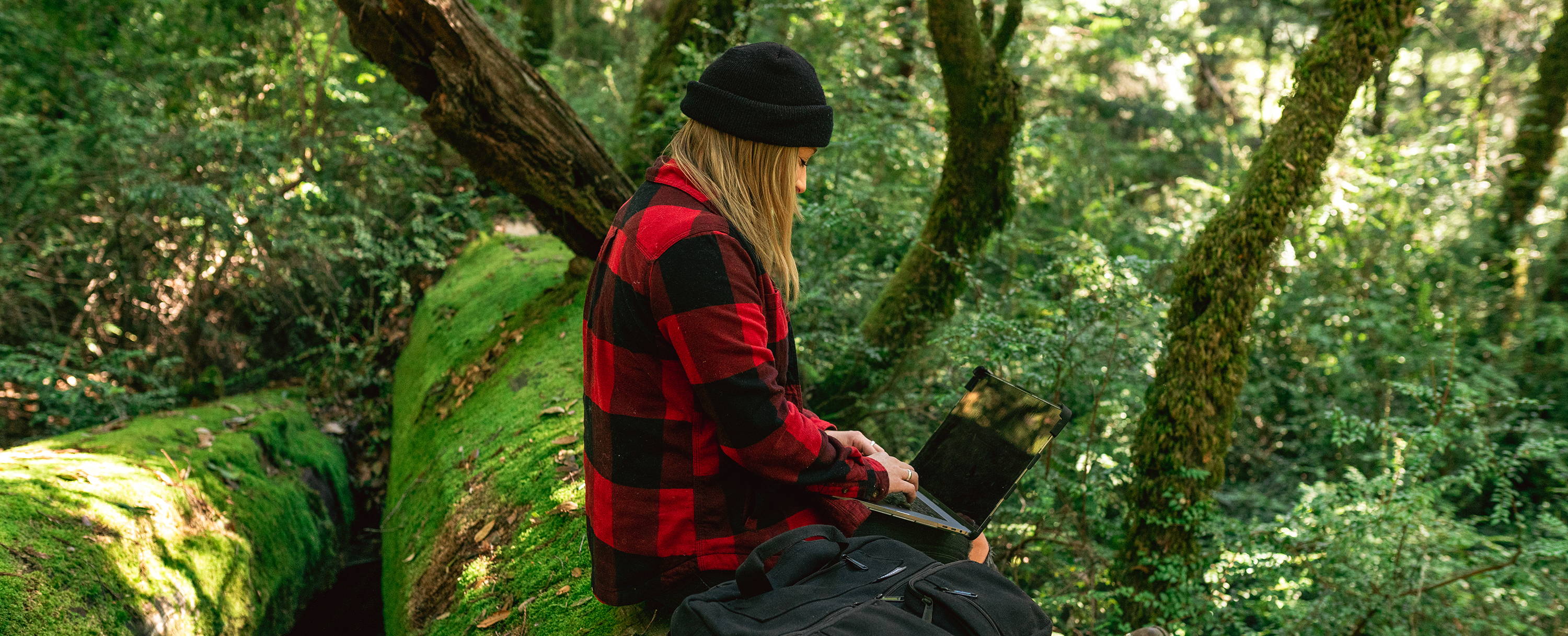 We're here for you.
Customer service team is available weekdays from 8 AM - 3:30 PM PST
2801 East 12th Street,
Los Angeles, CA 90023
Toll Free: (800) 421 - 6131
Fax: (323) 269 - 2761
CustomerSupport@stansport.com
Your product should ship within 1-3 days of placing your order (weekends excluded), and many products will ship sooner. Orders received after 12:00 PM Eastern Time will ship the next business day.
WHY HAVE I RECEIVED AN EMAIL SAYING THE ITEM I'VE ORDERED IS OUT OF STOCK?
Product availability is subject to change at any time. You will only be charged for items shipped. If an item ordered is no longer available you will be notified by phone or e-mail.
WHAT IF THE PRODUCT I RECEIVED IS FAULTY?
Please see the Returns and Replacements section for instructions on what to do if a product is damaged during shipment.
DOES STANSPORT SHIP INTERNATIONALLY?
At this time, Stansport cannot ship products outside of the continental United States.
DOES STANSPORT CHARGE TAX?
Stansport charges sales tax on all orders shipped to California, Indiana, Pennsylvania and Washington addresses.
Sales tax on orders will be charged after a product has shipped.
WHAT IF I RECEIVED AN INCORRECT ITEM IN MY ORDER?
You will receive an order confirmation email with a list of all items ordered. Please check this email to confirm its accuracy and contact us immediately if you have any questions. Stansport is not responsible for items purchased in error and will not assume any cost to exchange items ordered in error.
HOW DO I CHANGE OR CANCEL MY ORDER?
Stansport attempts to process orders as soon as they are submitted, and we cannot accept changes or cancellations for orders that have already been processed.
We cannot guarantee that we will be able to cancel an order after a customer submits an order. However, customers wishing to change or cancel their order may call 1-800-421-6131 before 4 PM Pacific Time on the day of purchase. After 4 PM Pacific Time, customers should submit a request via our website www.stansport.com/contacts. We will confirm all requests for a change or cancellation that are submitted after 4 PM. If you do not receive a confirmation within 24 hours, the request was not received. Please contact us again via phone and reference Stansport.com and your order number. We will confirm receipt of your notice within 24 hours on weekdays and 48 hours on weekends.
DO I HAVE TO SIGN FOR MY PACKAGE?
Before accepting a delivery, you are required to inspect each and every box for damaged or missing items. By accepting delivery of a shipment, you acknowledge that the item(s) were received in 100% usable condition and that you have received every item listed on the packing slip. If you are not required to sign for a shipment and you received damaged goods, please contact Customer Service immediately to report the damage.
Refused Deliveries - If the product is refused upon delivery, the standard return policy will not apply. The customer will be responsible for a restocking fee which may be up to 20% of the purchase price of the item; as well as both initial and return freight charges.
Return options are limited for orders that have been accepted. Any damaged or missing items not noted at the time of delivery must be reported in writing within 5 business days of receiving the shipment through the Contact Us portion of the website, via e-mail at customersupport@stansport.com or via fax at 323-269-2761. Please reference Stansport.com online purchase and your order number.
If you discover damaged products upon opening a shipment and decide not to accept delivery, please contact Customer Service immediately to take appropriate action to resolve the matter. We will respond to your email within 24 hours. A claim will be filed with the carrier to credit your account for the damaged product, which we will replace at no cost. If the damaged product is repairable with replacement parts, these parts will be shipped at no cost. Stansport will not be responsible for expedited shipping of any replacement parts or products. If the replacement product is backordered extensively, we will retrieve the damaged product or instruct you to discard it and issue a credit for the item.
For details on returning damaged products without replacement, please see the Returns and Replacements section.
HOW DO I SPEAK WITH CUSTOMER SERVICE?
Stansport strives to provide customers with the best customer experience on the web and offers a very convenient replacement and return policy. Our dedicated customer service agents are always available to help at 1-800-421-6131.
WHAT IF MY ITEM IS BROKEN, FAULTY OR DAMAGED?
Stansport will replace damaged, defective, or broken products, free of charge, under the following conditions:
The customer must notify Stansport of the product's defect via email, within 5 days of delivery. If you do not notify us about broken, damaged, or defective goods within 5 days of delivery, we cannot replace them free of charge.
Due to manufacturing process of tarps, product sizing is approximate. If you are unhappy with the finished size of your tarp and have proper proof of purchase, a refund can be granted.
We will confirm receipt of your notice within 24 hours on weekdays and 48 hours on weekends. A customer service representative will provide you with instructions for returning the product using a Return Merchandise Authorization number. Replacement requests will not be accepted without a Returns Good Authorization number.
Damaged, defective, or broken products must be received and inspected by a Stansport representative before a replacement is issued.
DOES STANSPORT PAY FOR RETURN SHIPPING OF BROKEN, FAULTY OR DAMAGED ITEMS?
Only one call-tag or mailing label to return defective or damaged items will be provided. If the customer is not available at the time the attempts are made by the carrier to retrieve the items, then the return will be the responsibility of the consumer regardless of whether it is damaged or defective.
HOW LONG DO I HAVE TO NOTIFY STANSPORT OF ISSUES WITH MY ITEMS?
Stansport works to provide a hassle-free return process. Products may be returned under the following conditions:
The customer must notify Stansport within 5 days of receipt of the delivery that they wish to return the product. Returns cannot be accepted 5 or more days after delivery. Customers must notify us via email at customersupport@stansport.com. We will confirm receipt of your notice within 24 hours on weekdays and 48 hours on weekends. A customer service representative will provide you with instructions for returning the product using a Return Merchandise Authorization number. Returns will not be accepted without a Return Merchandise Authorization number.
DO I NEED TO KEEP MY ORIGINAL PACKAGING?
The product must be in its original packaging, must not show signs of use, and must be in resalable condition.
CAN CLEARANCE ITEMS BE RETURNED?
The product must not have been purchased from our clearance section.
IS THERE A RESTOCKING FEE?
Customers will be responsible for returning products at their own expense and are subject to a 20% restocking fee.
WHAT IS THE RETURN PROCESS?
To return an item, please send an email to Customer Service for a return authorization number.
After a Return Authorization is requested, we will:
Issue an RMA number (return merchandise authorization number) and provide an address for you to use to ship the products.
Issue credit within 30 days of receiving and inspecting the product.
Credits will not be issued for products damaged during shipment, and you will be responsible for filing a claim with the shipper. Therefore, it is recommended to insure all return shipments and provide us with tracking information.
HOW DO I EXCHANGE AN ITEM?
Please contact Customer Service via phone or email to inquire about exchange options. We will respond to your email within 24 hours on weekdays and 48 hours on weekends.
WHY ARE MY PRODUCT MEASUREMENTS SLIGHTLY OFF?
Due to the manufacturing process, product sizes and weights are approximate. We try our best to keep measurements up to date as new production is made, but actual sizes are likely to vary, and there is no way to guarantee the final weight or measurement of a product. Any product weights or measurements provided by Stansport are to be used as a rough idea only. These weights and measurements are not to be considered part of your agreement to purchase a product from Standard Sales, INC.
WHY DO THE COLORS OF MY PRODUCT DIFFER FROM WHAT I SEE ON THE WEBSITE?
Products may vary slightly from the photos shown. Products listed as assorted colors will ship based on availability and we cannot guarantee a specific color.
WHY DOES MY PRODUCT SLIGHTLY DIFFER FROM WHAT THE PRODUCT DESCRIPTION SAYS?
Stansport.com attempts to be as accurate as possible. However, we do not warrant that product descriptions or other content of this site are accurate, complete, current, or error-free. If a product offered by Stansport itself is not as described, your sole remedy is to return it in unused condition.
WHAT IF THERE IS A PRICE OR PRODUCT DISCREPANCY?
While our goal is a 100% error-free Site, we do not guarantee that any content is accurate or complete, including price information and product specifications. If we discover price errors, they will be corrected on our systems, and the corrected price will apply to your order. Stansport reserves the right to revoke any stated offer and to correct any errors, inaccuracies or omissions (including after an order has been submitted and accepted).
DOES STANSPORT OFFER A PRODUCT WARRANTY?
Stansport provides a 90 day warranty on the products offered for sale on this website. Stansport warrants that products sold to the first non-dealer purchaser will be free from defects in material and workmanship. If a product does have a defect, Stansport's obligation is expressly limited to replacement, without charge. Stansport's obligation under this warranty does not extend beyond the initial cost of the product and accordingly any consequential damages or costs arising out of a defect are expressly excluded. This warranty shall not apply to products that have been altered or improperly used. Notice of a defect must be received by STANSPORT within ninety (90) days from the date of purchase.

We are aware of NON-AUTHORIZED parties selling COUNTERFEIT Stansport® products on Amazon®. Regarding this issue, we are alerting our valued customers, retailers, and distributors that Stansport® is actively working to resolve this issue. Please note that Stansport® will NOT honor its 90-day manufacturer warranty for any products sold on Amazon® by Non-Authorized Resellers. We recommend that you use caution in buying products from Non-Authorized Resellers as some of these products may cause permanent damage to your safety and health
IS MY EMAIL INFORMATION SHARED?
Stansport will not sell your email address or pass it on to a third-party distributor. We will use email addresses collected to send you updates, special discounts, and news about Stansport. When you join our mailing list you will receive an email that confirms your addition to our list (or removal from it, if you choose). If you have any concerns about our list please email them to newsletter@stansport.com.
Why is there a Proposition 65 warning on my product?
Pursuant to the state of California requirements, our materials and coatings cannot present an acute or chronic hazard to users from any available toxic substance despite being very, very low amounts which are actually measured in parts per million. These products are safe and are generally regarded as suitable for their intended purpose. While they may contain warning labels out of an abundance of caution, this is done to placate larger retailers who request the warning labels. For more information, visit https://www.p65warnings.ca.gov.
WHAT IS STANSPORT'S PRIVACY POLICY?
Stansport is committed to protecting your privacy. Information you provide us will not be sold or given to any outside party. Stansport will only use your phone number to contact you in case of a problem with the fulfillment or delivery of your order. The email address you provide is used only to provide you with an order confirmation and tracking number. You reserve the right to opt-in to our mailing list(s) and have the ability to opt-out at any time. If you have any questions or concerns regarding our privacy policy, please contact us so we can address them. Please visit our privacy page for more details on the data we collect.
IS MY INFORMATION SECURED?
We use Secure Sockets Layer (SSL) technology to ensure the security of your online order information. SSL is active if you see an unbroken key or a closed lock (depending upon your browser). To double-check for security, look at the URL line of your browser. If you have accessed a secure server, the first characters of the site's address should change from "http" to "https." All your ordering information -- including your name, address, and credit card number -- is encrypted using a secure server for maximum security. Your credit card and billing information cannot be read as it travels to our ordering system.
HOW DO I BECOME AN AUTHORIZED RESELLER?
Stansport attempts to ensure that the content on this website is complete and correct. Stansport does not guarantee that information on this website will be free from errors, inaccuracies, or omissions, including price or product description. Stansport reserves the right to correct any errors, inaccuracies or omissions or to change or update the content without prior notice to you. Further, Stansport reserves the right to refuse or cancel any orders containing errors, inaccuracies or omissions and to cancel these orders at any part of the ordering process. For more information on the use of this site please visit the Terms of Use page.